How to Register your tax payment with TRA
Tanzania Revenue Authority (TRA) have introduced an Online Payment Registration Gateway. Taxpayers are required to register their intent to make a payment online on the TRA gateway. The gateway issues the taxpayer with a payment form which has a control number for processing the payment at the bank.
The taxpayer has to visit the ONLINE PAYMENT REGISTRATION GATEWAY and 'Sign Up' using the TIN number. Once registered, the taxpayer can login into the payment gateway and register the intent to pay tax.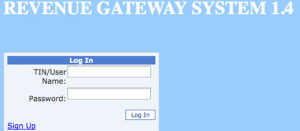 Taxpayers can view the User Guide and follow instructions on how to use the gateway.
Feel free to call our Tax Department if you need any assistance in using the TRA Payment Gateway.