Income Tax rates for Tanzania 2015-2016
The Finance Act, 2015 has confirmed the new income tax rates (PAYE rates) for the fiscal year 2015-2016.
Apart from a reduction of 1% in the second band, there is no change. This will result in a maximum saving of TZS 1,900 for employees who earn TZS 360,000 or above.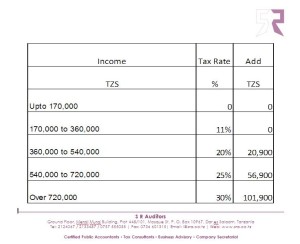 For professional tax advice, connect with us.